Legal notice
returns please not send to the address below! Please use our workshop address in Münster, see Exchange & return.

SAN SAN is a sub-brand of

Our uncle
Diana & Janina Böhm
carnation street 17
76135 Karlsruhe
Germany

Phone: 0721 66995334
Email: post@sansanshop.de

Sales tax identification number according to § 27 a sales tax law: DE288801056

Platform of the EU Commission for online dispute resolution: https://ec.europa.eu/odr

We are neither obliged nor willing to participate in a dispute settlement procedure before a consumer arbitration board.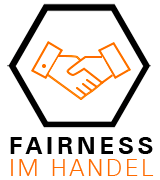 Member of the "Fairness in Retail" initiative.
Further information:
https://www.fairness-im-handel.de